Welcome to NVQ now the friendliest e-portfolio
Welcome to NVQ now, a leading online portfolio to support the delivery of vocational training. We have customised our pioneering learning platform to streamline the delivery of all NVQs and it is fully compatible with the QCF.
We are the first company to offer online portfolios for the assessment of NVQ's for free. You can install our endorsed electronic portfolio on your systems and link it to online learning to support the delivery of your vocational training programmes.
We pride ourselves on our friendly and professional service so to get you started we are happy to work with you so that you discover why the portfolio works well with all learners whether they be doing child care or hairdressing, horse care or plumbing.
We have been operating as a company since 1997 so we really know the perfect recipe for efficient, reliable NVQ systems. That's why we think the help we provide is always the very best and so do our customers. Here are a few testimonials from our existing clientele.

'To say I/we are impressed would be a massive understatement - your cooperation, prioritisation of, and speedy resolution of this matter is greatly appreciated to say the least.' QVQ Assessment Centre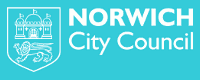 Always someone at the end of the phone to investigate and talk through problems and queries' Norwich City Council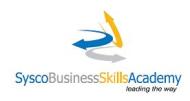 On going support is given. The service is 2nd to none.'
Sysco Business Skills
The majority of our customers think that our knowledge of e-learning/e-assessment is Excellent the rest think it is Very Good.
'I have found the Axia staff to not only have excellent technical knowledge but also a knowledge of the sector they are supporting.' Devon County Council
Three quarters of our customers consider that we have had a significant impact on improving the services they offer, for the rest it is too early to tell.
'The impact that using this system has had on our company is very significant. It has allowed us to save assessor time, our resources and also allowed the candidate to see how they are progressing through their qualification.' Achor Education.
To find out more about our new exciting offer or this application please click any of the buttons above; for more details on how to access the application, please call 01924 516830 or email
sales@axiainteractive.net